No recent updates in this category.
Why not...
Strung Out Strings hasn't earned any badges yet... have you?
General

Music

Excellent sound and longevity with a silky feel.

Today's guitarists demand strings with great response and brilliance.

Hi-Performance electric and acoustic guitar strings. These strings are the ultimate value

in the guitar string market. Great strings at a fantastic price.

Top quality strings for daily/studio/concert use. Core and wrap wires must meet strict requirements in order to make the grade. Satisfaction guaranteed!

Wound to precise specifications.

These bulk strings are C. F. MARTIN and CO. factory made under special agreements with Strung Out Strings specifically. The strings are made, shipped, and packed straight and long, never curled or twisted up. C.F. MARTIN strings are perfectly unmanipulated their entire lives. Being made for Strung Out Strings specifically by the C.F. MARTIN factory means no warehouse storage, no long waits in hot/cold delivery trucks, no inventory counts or pars, NO MIDDLE MAN.

Strung Out Strings gets fresh deliveries direct from the C.F. MARTIN and CO. North American factory about every 10 days. The strings get to you so fast you sometimes get "newsprint fingers" from handling them, no joke! We are talking about metal pulled from the ground and on your guitar in string form in a matter of weeks, not months/years/who knows how long on your music store shelves!! And yes, IT DOES MATTER!!

When strings arrive in large bulk quantities they are repackaged immediately by gloved hand in a controlled environment with minimum air/moister exposure. The packaging is USDA approved Polyethylene autoclavable tube-bags. If you briefly heat the end of the bags you will reseal your strings and keep them as fresh as the day they where made. The strings are also freshness dated when removed from the factory BULK shipment and sealed. The red date stamp lets you know you are getting the freshest strings on the market. Inventory strings are shelved flat in a controlled environment. And yes again, IT DOES MATTER!!

Featured Artist

At these prices you'll dance right out of your pants!
Click this to hear my strings under the magic fingers of Cameron Adkins...


Cameron Adkins - songwriter/vocalist/guitarist/pianist - is the creator of a uniquely crafted songwriting style that covers all musical genres. His lyrics and powerful voice demand the listener to open up their heart and mind to stories of love, hate, self-pity, and even politics. Cameron's musical phrasing and orchestrated productions keep the listener in constant battle with unexpected melodies, irresistible hooks and prevailing rhythms that will certainly require the use of the repeat button on your compact disc player. Hailing from Texas this young independent singer/songwriter made a name for himself in the local and regional scenes through his previous ventures in other local bands. The time of cutting his teeth in local bands was over when he set foot for California in 2003. Armed with a guitar and a portable studio recorder he arranged and recorded hundreds of songs and unreleased material. In 2004, with the recruitment of his friends and family, Cameron was able to produce completely orchestrated versions of each one of the masterpieces that come together in his independent solo effort "to my beloved one". Today audiences are drawn to Cameron's powerful persona and his unique live shows where he provides interactive entertainment along with pure emotion and most of all musical freedom.

Heroes
Strung Out Strings has 9357 friends.
About me:
.. ..
* Acoustic * Electric * Bass * Classical * Mandolin * Banjo *

SHIPPING WORLD WIDE: Non-USA residence please ask about ordering - cheapstrings@hotmail.com


Acoustic
80/20
Bronze
Phosphor
Bronze

5 Sets =

$18


10 Sets =

$33



Extra Light:
Light:
Medium:

..


Electric
Steel
Nickel

5 Sets =

$16


10 Sets =

$30


Super Light:
Extra Light:
Light:
Medium:
Jazz:

..


Electric
..Bass




Extra Light:
Light:
Medium:..
Who I'd like to meet:
..

YOU CANNOT GET HIGHER QUALITY STRINGS OR SERVICE FOR A SIMILAR PRICE, period. - Kent Elden Bodily..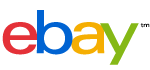 click the logo, a new window will open.

MEET THE OWNER: Click here for my personal myspace page.
Status:

Swinger

Zodiac Sign:

Sagittarius