About me: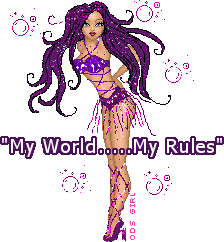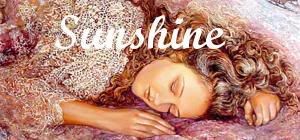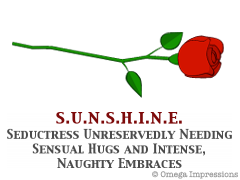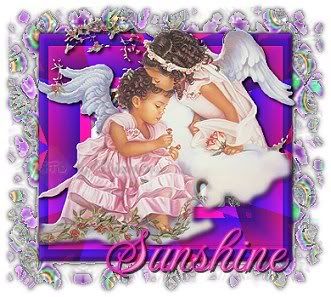 GODDESS OF LIGHT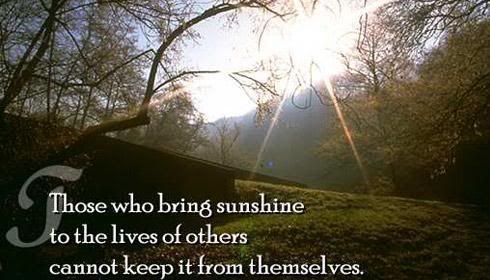 You are a goddess, pure and simple. You are the epitome of grace, beauty and strength.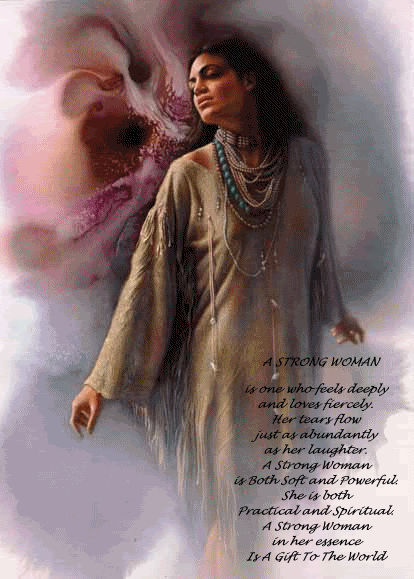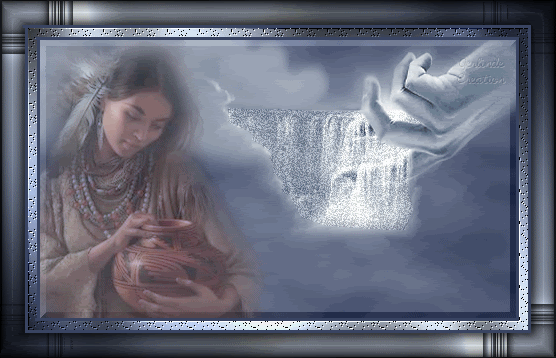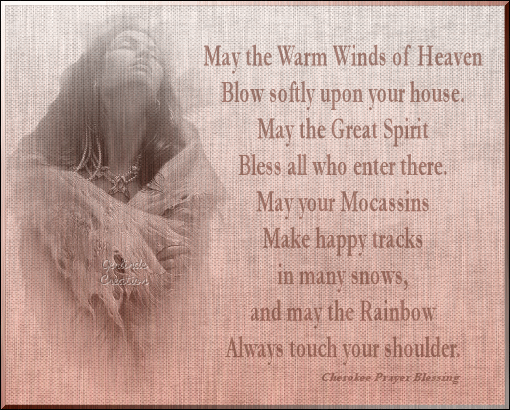 R.I.P. TEDDY PENDERGRASS
March 26, 1950 - January 13, 2010

MICHAEL JOSEPH JACKSON (THE GREATEST ARTIST EVER!!)
(REST IN PEACE)... AUGUST 29, 1958 - JUNE 25, 2009 YOU WILL BE FOREVER REMEMBERED, FOREVER LOVED, AND FOREVER MISSED!

Dearly missed: RANDY CAIN (founding member of The Delfonics)
May 2, 1945 - April 9, 2009

R.I.P. AL GOODMAN
(March 31, 1947 -July 26, 2010)

The Unifics

The Stylistics
(Left to Right: Herbert Murrell, Jason Sharp, Eban Brown, and Airrion Love)

I AM AN AVID MUSIC LOVER!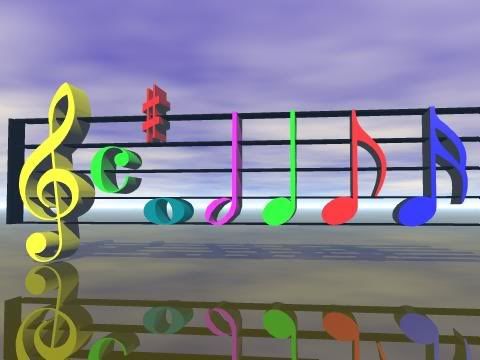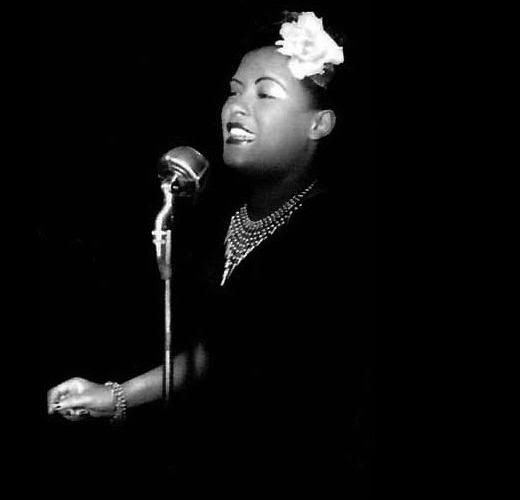 In Loving Memory Of Phyllis Hyman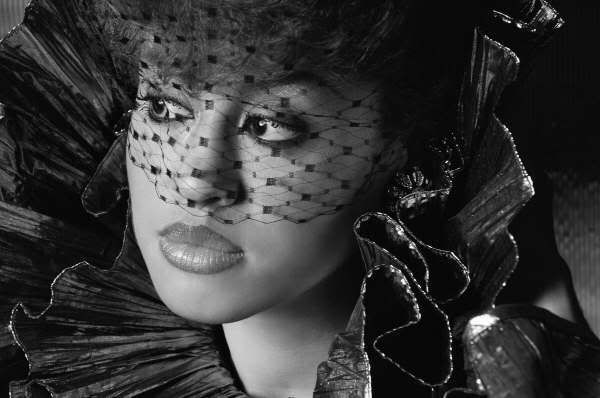 July 6, 1949 - June 30, 1995

I DREAM MUSIC...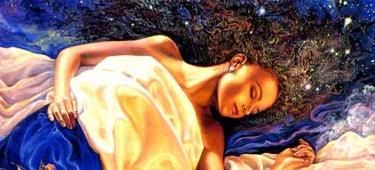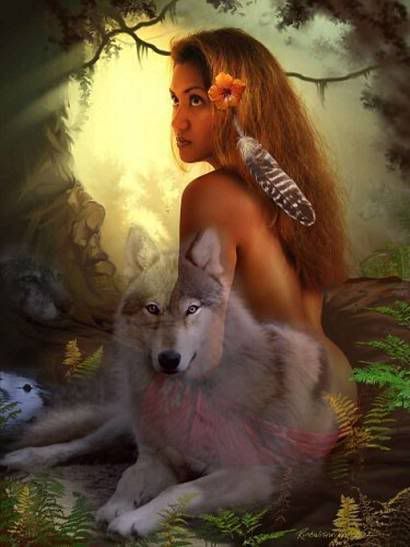 Call your local radio stations and request the single "MAGIC HAPPENS"!
New CD Available in stores and online NOW!!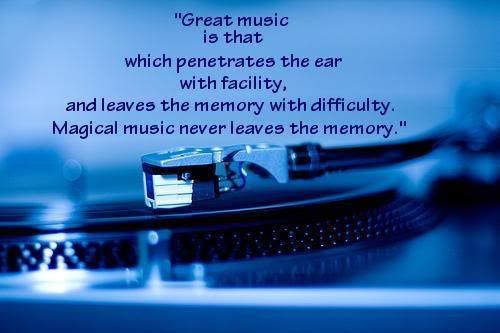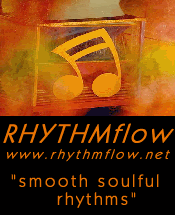 (
organicsoul.ning.com
)

El DeBarge "Second Chance"...Release Date: November 30, 2010 Singles "Second Chance" and "Lay With You" (featuring Faith Evans)" on the airwaves now!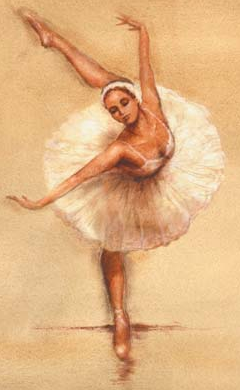 New CD by Jeff Washington "Tears From Paris" Available @
www.jeffwash.com
and
www.cdbaby.com/jwashington

Jeffrey Daniel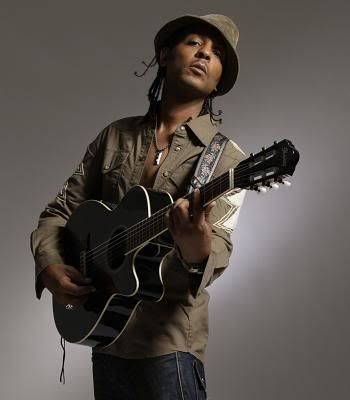 Marion Meadows

Amel Larrieux

Tyler Perry

Madea

Taimak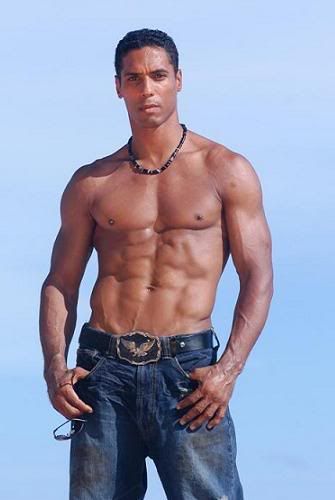 Bundino Sigalucci (Bunny Sigler)

Philip Michael Thomas

Eric Benet

Bassist Extraordinaire - Garry Lee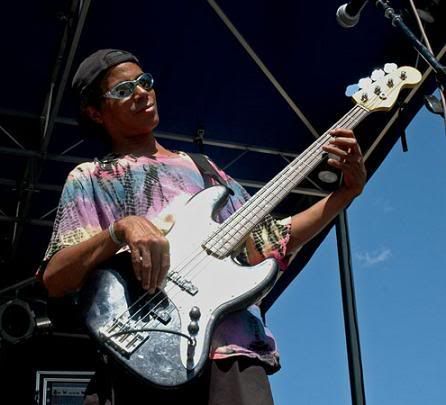 Delton Walker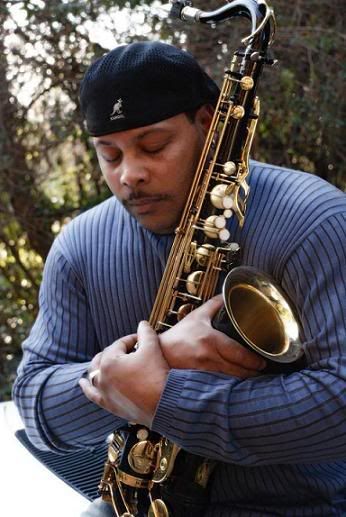 Elwarren "Spoon" Weatherspoon

Malcolm-Jamal Warner

Dave Hollister

Tyrone Smith

Marcus Gentry
(
Marcusgentry.com
, and
Marcusgmusic.com
)

G.C. Cameron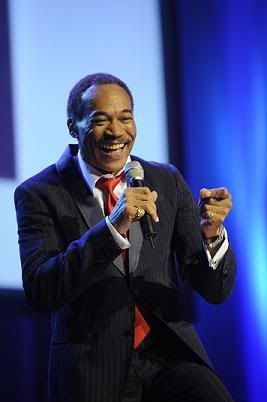 James Lesure

Cynda Williams

VC DuPree

Jay Tavare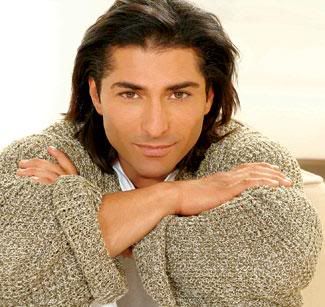 Chuckii Booker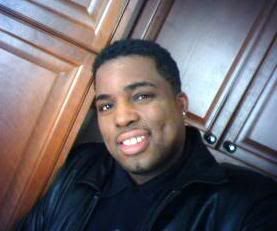 Ronnie Mac

Frank McComb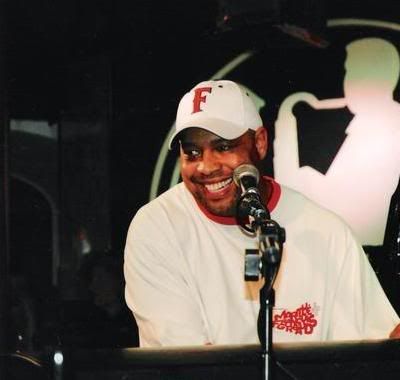 Tim Dillinger

Glenn Jones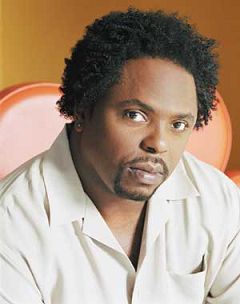 ..................
http://www.msplinks.com/MDVodHRwOi8vczIxNS5waG90b2J1Y2tldC5jb20vYWxidW1zL2NjMjgxL05hdGl2ZTEyMDgvP2FjdGlvbj12aWV3JmN1cnJlbnQ9c3RhcmJhbm5lcjdjYjdvZC5naWY=?t=ic6cS7utSqRyV4TvmwrQdDd8tAl2Ke_m1Ins-B7aVTIcu4JeSeKaRuXYMvSvmnhwSF2eBw8iJt6N5WNSPv58Vg"
; data-xlink="
http://s215.photobucket.com/albums/cc281/Native1208/?action=view¤t=st
General

*Rhythm is my heart, Groove is my soul, God is my DJ, and This is the Soundtrack of my life*

BEAUTIFUL, LOVED, AND BLESSED

Music, reading, working out, watching sports (especially football), spending quality time with family and friends.

"BEAUTY IS AN INTERNAL LIGHT, A SPIRITUAL RADIANCE"

ISAAC HAYES: August 20, 1942 - August 10, 2008

Rest peacefully in God's arms.

REST IN PEACE JON LUCIEN - JAN 8, 1942 to AUGUST 18, 2007

I love you forever, my friend!

JAMES BROWN...R.I.P. Godfather of Soul

MAY 3, 1933 - DECEMBER 25, 2006

GERALD LEVERT... JULY 13, 1966 - NOVEMBER 10, 2006

ALREADY MISSING YOU

MEET MY FRIEND JUA...HE IS DEDICATED TO MAKING QUALITY MUSIC

(

www.juasmusic.com

) This project should be at the TOP of everyone's "Currently Listening To" list!

MY EXCEPTIONALLY GIFTED FRIEND WALTER BEASLEY

R.I.P. Ali-Ollie Woodson (The Temptations) September 12, 1951 - May 30, 2010

Richard Poindexter, David Turner, Tony "Mr. Showtime" Riley, Evan Wills

THE FOUR TOPS

ABDUL "DUKE" FAKIR, THEO PEOPLES, RONNIE MCNEIR, LAWRENCE ROQUEL PAYTON JR.

TAKE 6 - New CD "ONE" in stores...Call radio stations and request the new single "ONE"!

Eric Benet's new singles "Real Love" and "Harriett Jones are available on iTunes and

amazon.com

NOW! Don't forget to call your local radio stations and request them...New CD "The One" has been released! Buy it!

New Single: "Still Here" - Brian Culbertson ft. Vivian Green

Call your local radio stations and request now! New CD "DREAMS" available in stores and online! Amazing project!!

My wonderful friend, Gerald Albright:


www.geraldalbright.com

Check out Gerald's new CD: PUSHING THE ENVELOPE

(available on

amazon.com

and anywhere fine music is sold)

June 30, 2012 - The 17 year anniversary of the passing of one of the most exquisite and profound female artists of all time, Miss Phyllis Hyman. July 6, 2012 (Phyllis' birthday) - She would have been 63 years old.

...miss you everyday, my beautiful and phenomenal sister/friend.

Click the banner and add my fantastic friend Frank McComb!

MY PROLIFIC AUTHOR FRIEND L.M. ROSS (

bluemoaner.journalspace.com

)

CHECK OUT HIS LATEST NOVEL...

RAW...REVEALING...REAL... AND HUMAN! ***Available at bookstores nationwide (and in Europe), including Barnes and Noble, Borders, Walmart, Tower Records, Mom & Pop stores, and a discounted price on

amazon.com

: ***Buy This Spellbinding Novel

HERE

THE BEST OF THE BEST...ACTOR/COMEDIAN SINBAD!

Maxwell's latest singles "Fistful Of Tears", "Pretty Wings" and "Bad Habits" are on the radio... Call and request NOW!

Black Summer's Night available in stores and online.

Freddie Jackson's latest project:

Single "I Don't Wanna Go"

My exceptional friend Onaje Allan Gumbs

Get his latest project "SACK FULL OF DREAMS"

Will Downing's new CD "YESTERDAY" (part 1 of Yesterday, Today and Tomorrow - A Musical Trilogy) is now available! You can order your copy at the website

WILLDOWNING.com

click on Merchandise.

New single: "Send For Me" on the airwaves now!

Here's another incredible friend of mine...

New CD coming 2012

SMOKEY ROBINSON: LATEST ALBUM "TIME FLIES WHEN YOU'RE HAVING FUN "... GRAB A COPY...Smokey's voice is still flawless!!

Single: "THAT PLACE"

CHECK OUT MY WONDERFUL FRIEND BILL JOLLY:

MY AWESOME FRIEND DARNELL KENDRICKS

New project: SMOOTH SOUL CAFE

My handsome and gifted friend CHRIS WALKER! Singles "I GOT THAT LOVE" and "EVERYDAY WOMAN" are ON THE AIRWAVES!

Chris' new CD "ZONE" is available in stores and online NOW!

MY EXTRAORDINARY FRIEND GARY TAYLOR!

NEW MUSIC COMING SOON!

My friend KEM:

"INTIMACY" - Album III available now! Singles "Why Would You Stay" an "Share My World" are playing everywhere... Call your local radio stations and request NOW!

My amazingly multi-talented friend Kamar de los Reyes of One Life To Live!

IN HONOR OF:

LIVE THE DREAM...

"Power of one" reflects the special unity that exists between the fans and the team. It signifies how as "one" we are strong and can accomplish great things. And, how each "one" of us can make a positive difference in the community and the world we live in.

"Love is often gentle, desire always a rage."

"Music is the poetry of the air"

Music

Movies

Books

"...Men themselves have wondered What they see in me. They try so much But they can't touch My inner mystery. When I try to show them They say they still can't see. I say, It's the arch of my back, The sun of my smile, The ride of my breasts, The grace of my style. I'm a woman Phenomenally. Phenomenal woman, That's me..." ~Maya Angelou

"...You may shoot me with your words, You may cut me with your eyes, You may kill me with your hatefulness, But still, like air, I'll rise. Does my sexiness upset you? Does it come as a surprise That I dance like I've got diamonds At the meeting of my thighs?..." ~Maya Angelou

Heroes
Play

Play Next

Add to queue

Play

Play Next

Add to queue

Play

Play Next

Add to queue

Play

Play Next

Add to queue

Play

Play Next

Add to queue
Status:

Married

Here for:

Networking, Friends

Hometown:

Philadelphia, Pennsylvania

Height:

5' 4"

Ethnicity:

Other

Religion:

Christian - other

Zodiac Sign:

Sagittarius

Children:

Proud parent

Education:

College graduate

Occupation:

WDAS "Quiet Storm" Producer
Musical One has 17819 friends.