Play

Play Next

Add to queue
Play

Play Next

Add to queue

1,890 plays

Play

Play Next

Add to queue

2,800 plays

Play

Play Next

Add to queue

4,442 plays

Play

Play Next

Add to queue

6,110 plays

Play

Play Next

Add to queue

2,958 plays
Genre: Acoustic / Hip Hop / Reggae

Location New York, US

Profile Views: 60876

Last Login: 6/26/2012

Member Since 9/1/2006

Website billionaireentertainment.com

Record Label Billionaire Recordzz

Type of Label Indie

Bio

Out of the serine beauty of dawn comes the "Rising Sun". Blazing the music industry with rays of lyrical light to emerge as a cultural lyricist and true-edutainer. Born O Morrison in Kingston, Jamaica, Rising Sun was raised in the faith, of Rastafari by his parents, Veronica, and Hubert Morrison, a.k.a Bingi Roy (currently members of the 12 Tribes of Israel). Bringing a message of love, struggle, and cultural awareness in his music, he comes forth with a style all his own. Since the young age of 17, Rising Sun was destined for greatness, as he displayed a natural talent for many aspects of the industry. Through his company, King Adawa Productions, he has been active in joint ventures promoting concerts, symposiums and educational seminars. A great stepping stone for the company was in the Spring of 2000. King Adawa Productions played a significant role to promote and help establish the Nurses of Israel Inc. in Canada. The event was a huge success, which led to the endorsement of His Imperial Highness, Zaire Yacob Crowned Prince of Ethiopia. Rising Sun has established his annual event "Investing in the Youths" Concert which has given many local artists an opportunity to showcase their talents. These memorable concerts were also the catalyst to launch his musical career. Working in the tradition of his mentor Capleton, Rising Sun captivates the audience with his vibrant and energetic presence as he performs songs such as Dem Fight, She's a Lioness, Give Me the Herbs, and Warrior. "Music is my passion, my life. The enthusiasm I receive from the audience is a feeling words can't describe. There are many stories to be told and the stage is where I am most comfortable to reach my people". Rising Sun has appeared in numerous venues with artist such as Sister Carol, Kari Kill, Patrick Junior, Bigga Haitian, Visionaries, and Ras Shilo, just to name a few. The perfection of beauty, sustainer of life, one who is an element of surprise, are words used to describe Rising Sun. With an unwavering determination and drive, it's no surprise to all that, this young man is an illuminating force whose time has come. S ...... ...... .. .. .. .. .. .. ..!!! Start Code To Apply Top Banner !!!!.. ...... ...... .. Custom top banner code by Eileen.. ...................... .. .. ...... ...... ..!!! End Code To Apply Top Banner !!!..

Members

BILLIONAIRE ENTERTAINMENT/KINGADAWA PRODUCTIONS .. .. .. .. .. .. .. .. ..

Influences

THE PEOPLE ...... .. .. .. .. .. .. .. .. ........................View all ....Rising Sun tour dates........ .. .. .. .. .. .. .. .. .. .. .. .. .. ..

Sounds Like

REAL MUSIC
Bio:
Out of the serine beauty of dawn comes the "Rising Sun". Blazing the music industry with rays of lyrical light to emerge as a cultural lyricist and true-edutainer. Born O Morrison in Kingston, Jamaica, Rising Sun was raised in the faith, of Rastafari by his parents, Veronica, and Hubert Morrison, a.k.a Bingi Roy (currently members of the 12 Tribes of Israel). Bringing a message of love, struggle, and cultural awareness in his music, he comes forth with a style all his own. Since the young age of 17, Rising Sun was destined for greatness, as he displayed a natural talent for many aspects of the industry. Through his company, King Adawa Productions, he has been active in joint ventures promoting concerts, symposiums and educational seminars. A great stepping stone for the company was in the Spring of 2000. King Adawa Productions played a significant role to promote and help establish the Nurses of Israel Inc. in Canada. The event was a huge success, which led to the endorsement of His Imperial Highness, Zaire Yacob Crowned Prince of Ethiopia. Rising Sun has established his annual event "Investing in the Youths" Concert which has given many local artists an opportunity to showcase their talents. These memorable concerts were also the catalyst to launch his musical career. Working in the tradition of his mentor Capleton, Rising Sun captivates the audience with his vibrant and energetic presence as he performs songs such as Dem Fight, She's a Lioness, Give Me the Herbs, and Warrior. "Music is my passion, my life. The enthusiasm I receive from the audience is a feeling words can't describe. There are many stories to be told and the stage is where I am most comfortable to reach my people". Rising Sun has appeared in numerous venues with artist such as Sister Carol, Kari Kill, Patrick Junior, Bigga Haitian, Visionaries, and Ras Shilo, just to name a few. The perfection of beauty, sustainer of life, one who is an element of surprise, are words used to describe Rising Sun. With an unwavering determination and drive, it's no surprise to all that, this young man is an illuminating force whose time has come. S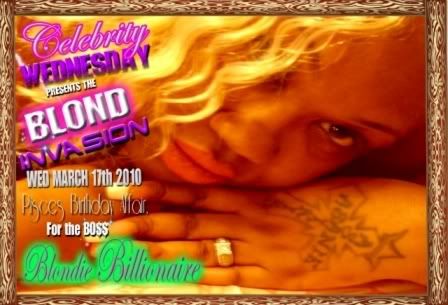 .. .. .. !!! Start Code To Apply Top Banner !!!! ...... ...... Custom top banner code by Eileen

!!! End Code To Apply Top Banner !!! ..
Member Since:
September 01, 2006
Members:
BILLIONAIRE ENTERTAINMENT/KINGADAWA PRODUCTIONS
Influences:
THE PEOPLE
View all

Rising Sun tour dates
Sounds Like:
REAL MUSIC
Record Label:
Indie
RISING SUN Endorse Celebrity Wednesdays has 5340 friends.