About me: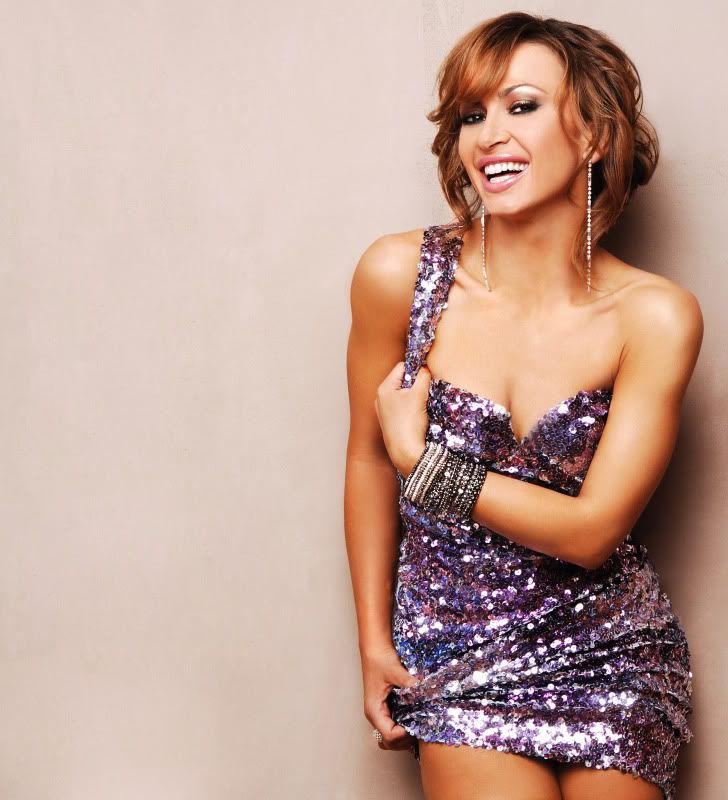 For the past six years, Karina Sminoff has made her mark on primetime television, as one of the professional dancers on ABC's top rated program, Dancing with the Stars. She came to the series during season three with a plethora of accomplishments including five U.S. National Championships, the U.S. Open, the Asian Open and the U.K. Open. Smirnoff was even ranked number two in the world. In June 2009 she made her Broadway Debut in the show Burn the Floor which opened to rave reviews and sold out performances. Born and raised in Ukraine, the multi-talented dancer started to study dance when she was a mere five-year-old. Her parents exposed her to a multitude of activities including ice skating, gymnastics, ballet and piano lessons. Ultimately, it was dance that prevailed. She started to compete in ballroom dancing by age 11. Her family's move to the U.S. when she was a teenager provided her with new opportunities; however, it was her strict training and the discipline gleaned from growing up in Ukraine that provided her with the foundation that she needed to be a successful competitor. Smirnoff's skills are not merely physical. She studied diligently at Fordham University in New York and earned two degrees – a B.A. in Economics and in Information Systems Programming. In December 2010, she released her first fitness DVD, Shape up with Karina Smirnoff. The dance inspired DVD focuses on toning, strengthening & muscle confusion; all with the goal of achieving a dancer's body. In January 2011, Smirnoff is launching the Karina Collection of boots with Bearpaw Shoes that are warm and functional. She has also joined forces with Girlactik Beauty to partner on a Karina brand of cosmetics including, Karina's Hurry Up & Get Ready look - a quick solution to look party perfect in minutes. In 2011 Karina opened up her first dance studio in Woodland Hills, CA which incorporates competitive and social classes, as well as a scholarship program directly related to her charity Dance Intervention – A division of Alternative Intervention Models. Karina is now on the new season of Dancing with the Stars with her amazing partner JR Martinez.
Who I'd like to meet:
Karina Smirnoff Shape UP DVD on Sale on My New Fav Site,
DressRush.com
, for Just $10! I love my MySpace fans, and can't thank you enough for your support! What I CAN do is make sure that you all are the first to know about my new favorite things, the sites I can't stop checking out, and, of course, when I launch a new product or feature a FABULOUS sale you just can't miss. My Shape Up DVD is on sale on my new favorite site,
DressRush.com
, for 45% off! Yep, that means that for the first time, you can buy the DVD for just $10!
http://dressrush.com/sale/view/184?partner=karina
. Regardless if you're getting ready for your wedding or you're simply hoping to lose inches while toning up; my Shape Up DVD is designed to give you the results that your body needs... and fast. Head over to
DressRush.com
now and start dancing your way to a better body today. And be sure to check back on Dress Rush... because they will be the FIRST site to feature my new style of Capulet Boots... at a price you won't be able to resist. For those of you who don't know,
DressRush.com
offers daily wedding inspirations and exclusive members only sales at up to 100% off retail. Members receive exclusive access to daily curated sales featuring the world's leading designers and manufacturers. Link to the sale:
http://dressrush.com/sale/view/184?partner=karina
Karina Smirnoff has 142162 friends.
Status:

Engaged

Here for:

Friends

Hometown:

New York/ Ukraine

Orientation:

Straight

Body type:

Slim / Slender

Zodiac Sign:

Capricorn

Smoke:

No

Occupation:

Dancer