Cupcake ┳テ=--- ♫♠♥»★ hasn't earned any badges yet... have you?
General

Being a pain in the butt but the hacker got hacked, so no smoke for you, tell your sister I said hi, Laying in the grass, Technology, Playing in the rain (yeah why not), reading, cooking, dancing, I used to sing...until billy witch

dr.com

ripped out my larynx.... video games, Sleeping, good food, prayer & meditation..Travel....Driving until I get lost, the moon, creating weather omnipotence (don't try that at home), deep thoughts and no not with jack handy either, he's a total phhhbt!

Add Ayn's Closet!

Movies

Television

Flight of the Conchords

,

Curb Your Enthusiasm

,

The Sopranos

,

Adult Swim

,

PBS

,

WORD

,

TLC

,

The History Channel

, I love Anime.. Love Hina was always my favorite...

You get the Idea LOL....

Books

The Bible, Hind Swaraj And Other Writings, Jayaprakash Narayan-The Eternal Rebel, Mahatma Gandhi - Apostle of Non-violence, Inclusive Economics: Gandhian Method and Contemporary Policy, The Spiritual Basis of Satyagraha, Any William Faulkner Book, Chicken Soup for the Soul, and of course Edgar Cayce

Heroes

Mama, My sister Penny, Ron Paul, Christopher Mccandless-"Happiness is only real when it is shared." And Jesus. That's right we've got the REAL magic!
Play

Play Next

Add to queue

Play

Play Next

Add to queue

Play

Play Next

Add to queue

Play

Play Next

Add to queue

Play

Play Next

Add to queue
About me:
The Bill Cosby Fun Game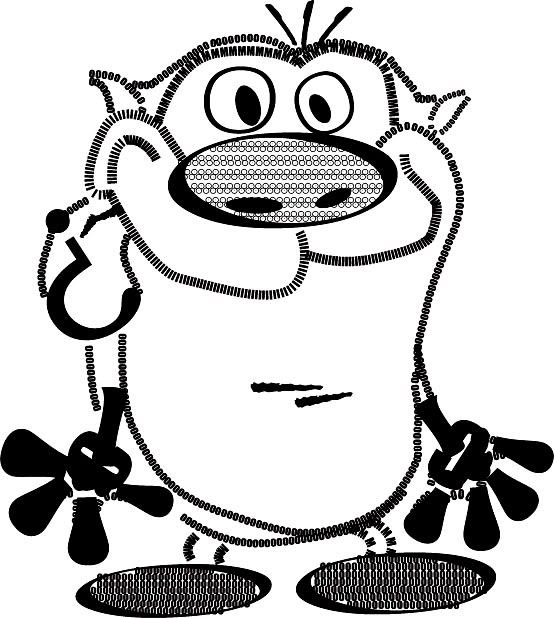 I cannot speak for all who stem....Long roads less traveled as their way.....Nor question choices made by them In days long past or nights long dimly words they spoke and did not say.Each road is long, though short it seems,And credence gives each road a name... Of fantasies sun-drenched in beams Or choices turned to darkened dreams,To where each road wends just the same.From North to South, then back again,I followed birds like all the rest Escaping nature's snowy den On roads I've seen and places been,Forsaking roads that traveled West. This journey grows now to its end,As road reflections lined in chrome Give way to roads with greater bend And empty signs that still pretend...They point the way to home sweet home.But all roads lead to where we go And where we go is where we've been,So home is just a word we know,That space in time most apropos For where we want to be again.For even home, it seems to me,Is still a choice we all must face From day to day and endlessly,To choose if home is going to be Another road - or just a place."
Learn to love yourself-- To truly love yourself is to be yourself. Don't ever forget the ones that have helped you and remember the reasons why... understanding, patience and awareness is everything.. This alone will help you differentiate... the good, from the really bad choices you will make in life. In short... Quality, not quantity ;) "I was lost, and I am still lost, but now I feel so much better"
..
Who I'd like to meet:
you....
Status:

Divorced

Here for:

Networking, Friends

Hometown:

SW West "By God" Virginia

Orientation:

Straight

Body type:

5' 10" / Athletic

Ethnicity:

White / Caucasian

Zodiac Sign:

Capricorn

Children:

Proud parent

Smoke / Drink:

No / No

Education:

In college

Occupation:

CCR

Income:

$45,000 to $60,000