No recent updates in this category.
Why not...
Play

Play Next

Add to queue

Play

Play Next

Add to queue

Play

Play Next

Add to queue

Play

Play Next

Add to queue
About me: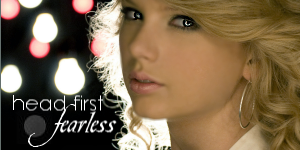 Taylor Alison Swift (born December 13, 1989) is an American country-pop singer-songwriter. In 2006, she released her debut single "Tim McGraw", which peaked at number six on the Billboard country charts. Later in October 2006, she released her self-titled debut album, which produced five hit singles on the Billboard Hot Country Songs charts and was certified 3× Multi-Platinum by the RIAA. The New York Times described her as "one of pop's finest songwriters, country's foremost pragmatist and more in touch with her inner life than most adults".
According to Nielsen SoundScan, Taylor was the biggest selling artist of 2008 in America with combined sales of more than four million albums. Taylor's Fearless and self-titled album finished 2008 at number three and number six respectively, with sales of 2.1 and 1.5 million. She was the first artist in the history of Nielsen SoundScan to have two different albums in the Top 10 on the year end album chart. Fearless is also the first album by a female artist since 1996, and by any artist since April 2004, to top the Billboard 200 in eight different weeks. It also the first album by a female artist in country music history to log eight weeks at #1 on The Billboard 200. In mid-January 2009, she became the first country artist to top the 2 million mark in paid downloads with three different songs. As of the week ending February 8, 2009, her single "Love Story" became the country song with most paid downloads in history.
Early Life
Taylor Swift was born in Wyomissing, Pennsylvania. She is the daughter of Scott and Andrea Swift. She has one younger brother, Austin. She grew up on a Christmas tree farm outside of Reading, Pennsylvania, the daughter of a stock broker father and stay-at-home mother. When she was in fourth grade, she won a national poetry contest with a three-page long poem entitled "Monster In My Closet". At the age of ten, she began to perform around her home town, singing at karaoke contests, festivals, and fairs, and also started writing songs.
Early Work
Taylor's singing influences include her grandmother and LeAnn Rimes. Although her grandmother was a professional opera singer, Taylor's tastes always ran more toward country and she developed a love for Patsy Cline and Dolly Parton at an early age. She also credits the Dixie Chicks and Shania Twain for demonstrating how much impact can be made by "stretching boundaries".
At age eleven, she made her first trip to Nashville hoping to obtain a record deal by distributing a demo tape of her singing with karaoke songs. She gave a copy to every label on Music Row. Taylor faced rejection, not just from record labels, but also from her peers. After Swift returned to Pennsylvania, she was asked to sing at the U.S. Open tennis tournament; her rendition of the national anthem received a lot of attention.
Taylor started writing songs and playing 12-string guitar when she was twelve. She began to regularly visit Nashville and wrote songs with local songwriters. By the time she was fourteen, her family decided to move to an outlying Nashville suburb. When Taylor was fifteen, she rejected a development deal with RCA Records because the company refused to allow her to record her own songs. She then performed at Nashville's songwriters' venue, The Bluebird Café, catching the attention of Scott Borchetta who signed her to his newly-formed record label, Big Machine Records. She also became the youngest staff songwriter ever hired by the Sony/ATV Tree publishing house.
2006-2008 Debut Album Taylor Swift
Taylor's first single, "Tim McGraw", was released to radio in Summer of 2006 and on October 24, 2006, her self-titled album was released. Swift wrote or co-wrote all of the songs on the album, which debuted at number 19 on the Billboard 200 and sold just 39,000 copies during its first week. It later peaked at number one at Billboard Top Country Albums and number five at Billboard 200. It also spent eight consecutive weeks at the top of the Top Country Albums charts and remained at the top for 24 out of 91 weeks. The only other country artists this decade to achieve the number-one sales position for 20 weeks or more are The Dixie Chicks and Carrie Underwood. As of November 2008, Taylor Swift has sold over three million copies and 7.5 million single downloads.
2008–2009: Fearless:..
Taylor's latest studio album, Fearless, was released in the United States on November 11, 2008. The album debuted at #1 on the Billboard 200 Album Chart. Its sales of 592,304 were the highest debut of any country artist in 2008. This is also the largest opening U.S. sales week in 2008 by a female artist in all genres of music, and the fourth biggest overall behind Lil Wayne, AC/DC and Coldplay. Its lead single "Love Story" became a hit on both the country and pop charts. During the first week of release, more than 129,000 of Taylor's sales were sold digitally. This gives Taylor the best online start for any country album in history. It also makes Taylor the fourth biggest week for a digital album since Nielsen SoundScan began tracking them in 2004. Through its eighth week of release, Fearless has sold more than 338,467 paid downloads, making it the bestselling country album in digital history. In second place is Taylor's debut Taylor Swift with sales of 236,046 downloads as of April 18, 2009
In its debut week, seven songs in total on Fearless were charted on Billboard Hot 100, tying Taylor with Miley Cyrus for the most by a female artist in a single week. With "White Horse" charted at #13, this gave Taylor her sixth top 20 debut of 2008, a calendar year record for any artist in the history of the Billboard Hot 100. Of the 13 tracks on Fearless, 11 have already spent time on the Hot 100. "Change", a song from the album, was selected as part of a soundtrack supporting Team USA's efforts in the 2008 Summer Olympics. The song was also featured as part of the soundtrack of NBC's broadcast package of the Olympics.
The lead single from the album, "Love Story", was released on September 12, 2008. The Fearless album includes the "Love Story" music video which is based on Romeo and Juliet. The song has reached #2 on iTunes Store Top Downloaded Songs and #4 on the Billboard Hot 100. Because of its popularity, it is considered Taylor Swift's signature song. Fifteen weeks after being added to pop radio, "Love Story" also became the first country crossover recording to hit number one on the Nielsen BDS CHR/Top 40 chart in the 16-year-history of the list, as well as number one on the Mediabase Top 40 Chart.
The second single from Fearless, "White Horse", was released on December 8, 2008. The music video for the song premiered on CMT on February 7, 2009. Though it missed the #1 spot on Billboard's Hot Country Songs as of the week April 11, 2009, "White Horse" claimed the #1 spot atop the USA Today/Country Aircheck chart (powered by Mediabase) in that week. "Forever & Always", another song from the album, was based on Swift's relationship with singer Joe Jonas.
She was the first artist in the history of Nielsen SoundScan to have two different albums in the Top 10 on the year end album chart. It also was the first album by a female artist in country music history to log eight weeks at #1 on The Billboard 200. In mid-January 2009, Taylor became the first country artist to top the 2 million mark in paid downloads with three different songs.
Taylor is Billboard's Top Country Artist and Hot Country Songwriter of 2008; she is also country music's best-selling artist of 2008. Taylor ranked seventh on Nielsen SoundScan Canada's top-10 selling artists across all genres in 2008. Fearless and Taylor Swift took the #1 and #2 slots on 2008 Year-End Canadian Country Albums Chart. Taylor sang the Star-Spangled Banner at game three of the World Series in Philadelphia on October 25, 2008.
In January 2009, Taylor announced her North American Fearless Tour planned for 52 cities in 38 states and provinces in the US and Canada over the span of 6 months. The tour kicked off April 23 in Evansville, Indiana. In the same month, Taylor made her first musical guest appearance on Saturday Night Live. On February 8, 2009, Swift performed her song "Fifteen" with Miley Cyrus at the 51st Grammy Awards.
As of the week ending February 8, 2009, Taylor's single "Love Story" became the country song with the most paid downloads in history. Since the release of Taylor's second album, Fearless, she has released one new song "Crazier" for the soundtrack of the feature film Hannah Montana: The Movie. At the 44th Annual Academy of Country Music Awards, Taylor picked up Album of the Year honors as a performer and producer for Fearless.
Taylor is the youngest artist in history to win the ACM Album of the Year award. The Academy lauded her for career achievements including selling more albums in 2008 than any other artist in any genre of music, the breakthrough success of her debut album, and the worldwide crossover success of her #1 single "Love Story". The Academy also cited Taylor's contribution to helping country music attract a younger audience. As of late April 2009, Swift has sold more than 14 million downloads, as well as three Gold Mobile Ringtones.
On April 28, 2009, Taylor gave a free, private concert to students at Bishop Ireton High School, a small Catholic school in Alexandria, Virginia after the school won a national "TXT 2 WIN" contest from Verizon Wireless. The students sent over 19,000 text messages to Verizon during a roughly one month long contest. Taylor played for about an hour during the school's field day, an annual day-long recess with games and activities. On October 8, 2009 Taylor's official website announced that her sold-out Fearless Tour would return to North America for 37 additional dates in 2010.
On November 11, 2009 Taylor became the youngest artist ever to win Country Music Association Award for Entertainer of the year, and is one of only six women to win Country Music Association's highest honor.
On the chart week of November 14, 2009, Taylor set a record for the most songs on the Billboard Hot 100 by a female artist at the same time with eight singles from the re-release of her 2008 album Fearless namely five debut new songs in the top 30: "Jump Then Fall" at #10, "Untouchable" at #19, "The Other Side of the Door" at #22, "Superstar" at #27 and "Come in With the Rain" at #30 and three already-charted songs that were released as singles — "You Belong with Me" (#14), "Forever & Always" which re-entered the chart at #34, and "Fifteen" (#46). In addition, the song "Two Is Better Than One" by Boys Like Girls which features Swift, debuted at #80 in the same issue. This gives Taylor six debuts in one week, the biggest number of debuts by any female artist of all time. It also lifts the number of her simultaneously-charting songs to nine, setting another record for the biggest number of charting songs by the same female artist in the same week. When "Fifteen" reached #38 on the chart week of November 21, 2009, Taylor became the female artist with the most Top 40 singles this decade, surpassing Beyoncé. "Fifteen" became Taylor's twentieth Top 40 single overall. "Two Is Better Than One" by Boys Like Girls and John Mayer's "Half of My Heart" both featured Taylor, peaking at #40 and #25 respectively. The two songs are her 21st and 22nd Top 40 singles.
Fearless" was the best-selling album of 2009 in the US with more than 3.2 millions copies sold in that year. Taylor claimed both the #1 and #2 positions atop Nielsen's BDS Top 10 Most Played Songs chart (all genres), with "You Belong With Me" and "Love Story," respectively. She also topped the all format 2009 Top 10 Artist Airplay chart with over 1.29 million song detections, and the Top 10 Artist Internet Streams chart with more than 46 million song plays.
2009 Fearless Tour
In January 2009, Taylor announced her first headlining tour. She will take her North American Fearless Tour 2009 to 52 cities in 38 states and provinces in the US and Canada over the span of 6 months. Opening acts include Kellie Pickler and Gloriana, a new group in country music. The tour will feature a theatrical presentation of graphics, sets and visual elements designed by Swift. Swift will play guitar as well as piano. Multiple costume changes and a fairy-tale castle are some of the elements of the three-act show.
Personal Life
Taylor's best friend has been Abigail Anderson, whom she has known since their ninth-grade year. During a discussion of Shakespeare in an English class they learned what they had in common. "We were the ones in the back of the class saying negative things about Romeo and Juliet because we were so bitter toward that emotion at the time," said Anderson. "We just really connected ... and ever since then we have been inseparable." Taylor is also close friends with Kellie Pickler, with whom she co-wrote Pickler's second single "Best Days of Your Life" from her album Kellie Pickler.
In July 2008, Taylor graduated from the Aaron Academy, a Christian school in Hendersonville, Tennessee which offers a home-schooling program.
Taylor was named number fifty-seven on Maxim's sexiest women of 2008. As of 2008, she has been a cover girl for Seventeen, CosmoGirl, and Teen Vogue.
Taylor once dated singer Joe Jonas. She wrote the song "Forever & Always" about him, and the song appeared on her album, Fearless. It was the last song that she had recorded, and it was a last-minute addition to her album.
Charitable work
On September 21, 2007, Taylor launched a campaign to protect children from online predators. She has teamed up with Tennessee Governor Phil Bredesen to combat internet sex crimes. The year-long campaign, launched in partnership with the Tennessee Association of Chiefs of Police, will distribute Internet safety information and materials to parents and students across the state.
Taylor is an endorser of Body By Milk, a campaign calling teenagers to drink low fat milk to maintain a healthy weight.
Swift has teamed up with Sound Matters to make listeners aware of listening "responsibly".
Swift supports @15, a teen-led social change platform underwritten by Best Buy to give teens opportunities to direct the company's philanthropy through the newly-created @15 Fund. Swift's song, Fifteen, is featured in this campaign.
MTV VMA incident
Scheduled to perform on September 13, 2009, Taylor attended the 2009 MTV Video Music Awards. This was her first VMA performance, where she became the first country music artist to win an MTV Video Music Award. During the show, as Taylor was on stage accepting the award for Best Female Video for "You Belong with Me," singer/rapper Kanye West came on stage and took the microphone from Taylor, saying that Beyoncé's video for "Single Ladies (Put a Ring on It)", nominated for the same award, was "one of the best videos of all time," an action that caused the many audience members to boo West. He handed the microphone back to a stunned and reportedly upset Taylor, who did not finish her acceptance speech. When Beyoncé later won the award for Best Video of the Year for "Single Ladies (Put a Ring on It)", she called Taylor up on stage so that she could finish her acceptance speech.
Following the awards show, West apologized for his verbal outburst in a blog entry (which was subsequently removed). He was criticized by various celebrities for the outburst, and even by President Barack Obama in an "off the record" comment. He later posted a second apology on his blog and made his first public apology one day after incident on the debut episode of The Jay Leno Show.
On September 15, 2009, Taylor talked about the matter on The View, where she said she was at first excited to see West on stage and then disappointed once he acted out. She said West had not spoken to her following the incident. Following her appearance on The View, West contacted her to apologize personally; Taylor said she accepted his apology.
2010–present
In February 2010, Taylor is set to bring her Fearless Tour to 5 cities in Australia. Opening acts will include Gloriana.
Taylor is currently recording songs for her third album, to be released in late 2010.
Taylor released the track "Today Was a Fairytale" as a digital download on iTunes on January 19, 2010. The song was featured on the soundtrack for the film Valentine's Day, in which she made her feature-film acting debut. The song debuted on the Billboard Hot 100 at No.2, becoming her sixth Top 10 and 23rd Top 40 single on that chart. According to Nielsen SoundScan, with sales of "Today Was a Fairytale" more than 325,000 in its first week, Taylor has broken the record for first-week download sales by a female artist. The song also debuted at number one on the Canadian Hot 100, making it Taylor's first number one hit in Canada.
Who I'd like to meet:
S4S Code
Meet me! Kim, The creator! Click on the picture to go to my MySpace page!
Please also Visit my Fan page for Jesse Lee
..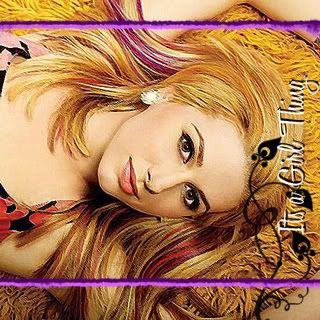 Status:

Married

Zodiac Sign:

Cancer